What Is Calphos?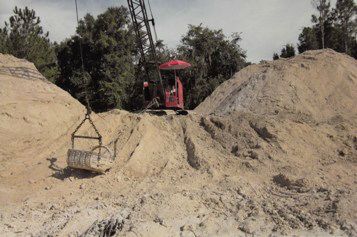 Calphos™ is a natural, untreated soft phosphate with colloidal clay containing valuable minor minerals in addition to phosphorus. It is not acid forming, will not cake or harden and spreads easily through any type of lime, phosphate or fertilizer spreader.

Calphos™ is not a complete fertilizer and should never be used as such. It is an excellent source of phosphate that is being used profitably for farmers who are interested in getting a dollar's value for a dollar spent. When applied to the soil Calphos™ adheres to and becomes a part of the soil. It will not leach and it will not revert and once applied remains in the soil until used by the plants. Calphos™ contains no harmful acids and encourages growth of soil bacteria and earthworms.

Over 50 years ago when Thompson Brothers of Montgomery, Alabama were the Distributors for Calphos™, they ran a comparative experiment to show the extra value of Calphos™ over Rock Phosphate. The experiment was done at Girard, Illinois. Calphos™ and Rock Phosphate were used side by side on soybeans and on corn.
The experiment involved a total of 20 acres divided into four, five acre plots.
Both the Calphos™ and the Rock Phosphate were applied at a rate of 1000 lbs. per acre. At harvest time the soybeans yielded 34 bushels per acre where the Calphos™ had been applied and only 29 bushels per acre where the Rock Phosphate was applied, a gain of 5 bushel per acre. The same test run on corn had a yield gain of 7.6 bushel per acre where Calphos™ had been applied.
Today, Calphos™ still leads the field over Rock Phosphate in higher yields, better quality and at less cost per acre.
Calphos™ when purchased in granular form is much easier to apply than Rock Phosphate which is usually very fine and dusty. Apply Calphos™ any time per soil test recommendations. An average application rate is usually around 300 to 500 lbs. per acre.


CALPHOS™ IS PRODUCED IN TWO GRADES: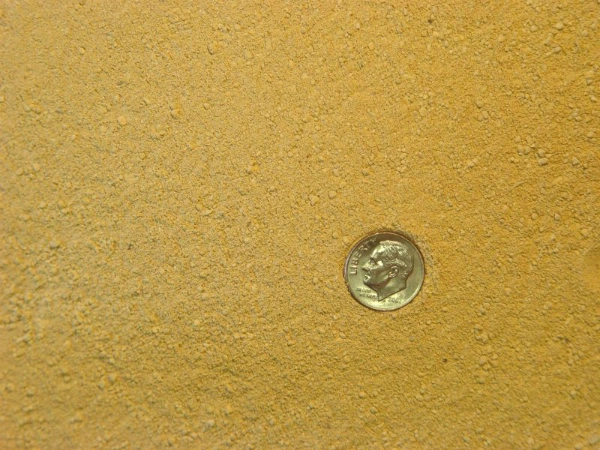 STANDARD CALPHOS™


This grade is the original product that has been produced since the 1940s. It is a finely ground product with the consistency of fine lime. 80% will wash through a 200 mesh screen.














GRANULAR CALPHOS™


This grade has been finely ground and processed through the modern granulating plant. Only natural materials are used to form the world's only granular soft phosphate product. 100% will wash through a 3/8 inch mesh screen.












STANDARD CALPHOS™ and MANURE TREATMENT:

Standard Calphos™ has been used for years in manure conditioning. Studies have shown that the addition of phosphate to manure helps to tie up ammonia gas, thus reducing odor and the release of nitrogen. PLUS the addition of the nutrients in Calphos™ without making an extra pass over your field.
Find out more here...
2015_Manure_and_Calphos_info.pdf
58.3 KB