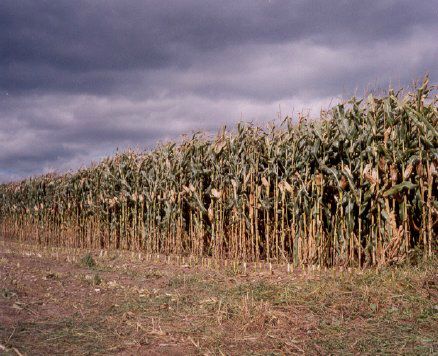 CORN FERILIZERS


This SHUR-GRO™ trademark identifies all of our corn fertilizer blends which are individually formulated for various soil types and areas. One of these blends should do well for you, depending on soil conditions, rotation and area. results.


Corn grown with our popular 12-4-10-12S Blend



For a BREAKDOWN OF NUTRIENTS FOR CORN: Click Here...SUST_CORN_FERTILIZER_2.pdf
129.7 KB



Shur-Gro™ Hi-N 10-10-4-9S
This blend does extremely well in areas where the soil is usually high in potassium. This is an excellent blend for use on corn following corn or sunflowers.

Shur-Gro™ Mor-K 4-10-10-2S
This blend is well suited as a corn starter following a legume, hay crop, soybeans or on a field covered by barnyard manure that supplies extra nitrogen.



Shur-Gro™ 12-4-10-12S
This blend is recommended as a good all around starter where phosphate levels are high. This has been our best selling corn starter for years.


To view CORN TEST PLOT RESULTS: Click Here...Indiana_Corn_Test_Plot2.pdf
101.6 KB




FERILIZER NEEDS ARE HIGH FOR ALFALFA

Use FERTILIZER BY...Shur-Gro™ to Supply Those Needs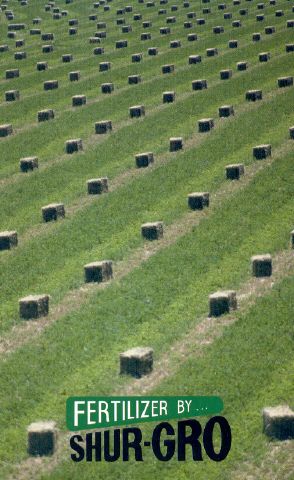 Alfalfa has big yield capacity and many producers are getting those big yields. How? By precision management from seedbed preparation through the life of the stand. The tools they are using include:


New, disease resistant varieties
Uniform seedling establishment
Liming acidic soils
Timing higher nutrient needs
Pest identification and control
Close observation for all problems

For BIG YIELDS REQUIRE GOOD FERTILITY:
Click Here...SUST_ALFALFA_YIELDS_2.pdf
177.4 KB




We Offer Two Blends for Hayland:


Shur-Gro™ Leg-U-Blend 0-10-15-4S
This is an old favorite for use on legumes, hayfields, legume pastures and established hayfields.



Shur-Gro™ N. O. Custom Blend 0-1-15-8S-4Ca
This blend was created to meet the needs for the certified organic grower.